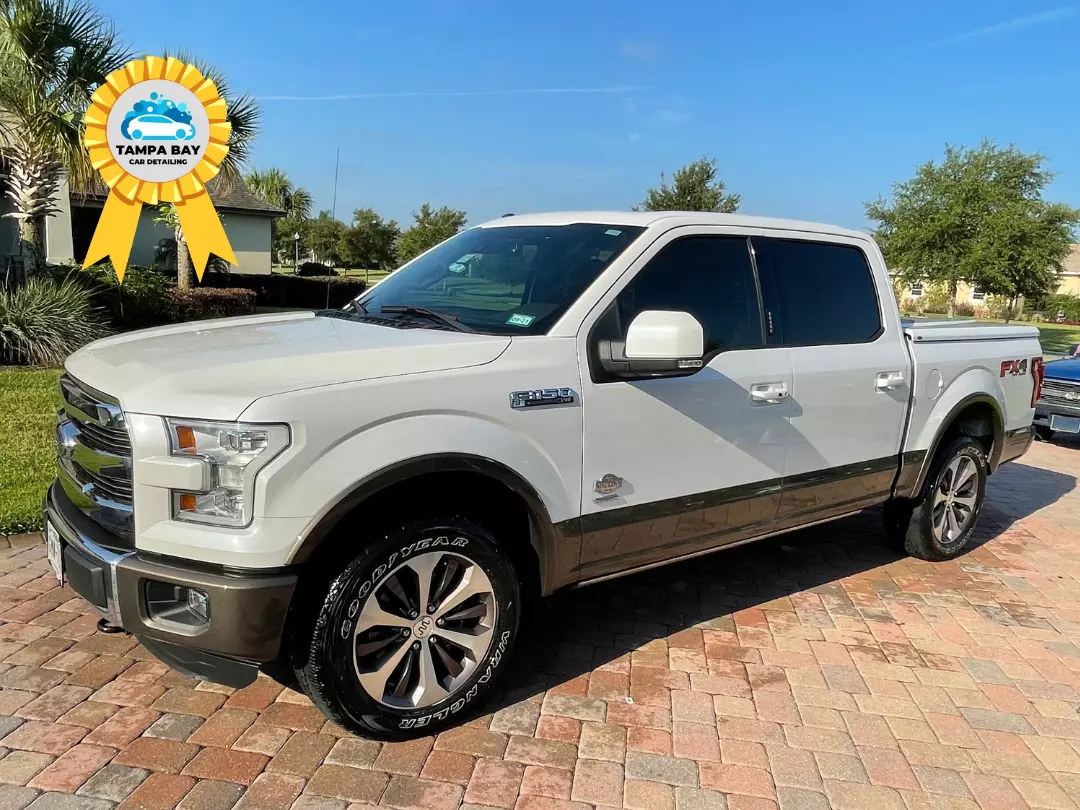 Are you searching for boat detailing in Tampa Bay, FL? Tampa Boat Detailing, also known as Boat Detailing Tampa, is a boat detailing service throughout Central Florida! We have more than 25 years of experience in the boat detailing industry. In Tampa, boats require protection from the corrosive saltwater of the Gulf of Mexico.
Tampa Boat Detailing is a mobile detailing service! Frequently, we work on boats in locations such as a driveway, marina, or storage facility. Regardless of the location, we are the best boat detailing service in Tampa, Florida. Additionally, boat detailing services are affordable. We have packages starting at $299.
Boat Detailing Services
Tampa Boat Detailing, also known as Boat Detailing Tampa, is an affordable boat detailing service! We offer a few packages: interior detailing, exterior detailing, and complete detailing. Frequently, customers opt for complete detailing packages with add-on services such as chrome polishing, paint correction, and stain removal. Unfortunately, boat detailing prices vary due to the condition of the boat.
Sometimes, boat detailing services require a comprehensive process! First, we rinse the exterior of the boat. Second, we polish the exterior of the boat with high-quality detailing products. Third, we clean the interior of the boat. Would you like to learn more? If so, click here.